Konnichiwa, Welkom!
Narmenak Siberian Husky and Shiba is a small hobby kennel, breeding carefully planned quality Shibas and wants once in a while Siberians. Narmenak is registered by FCI - 1995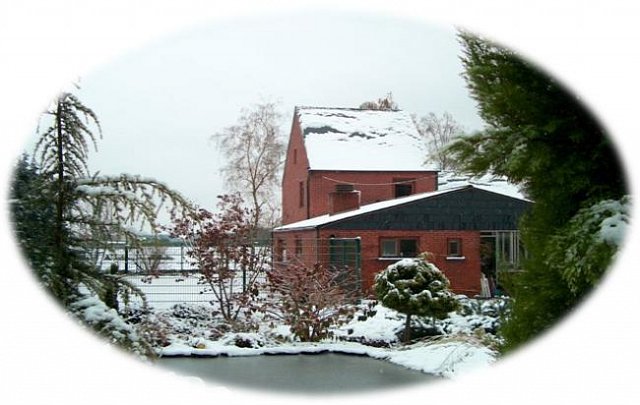 We are located in Lommel-Belgium-Europe. We only breed a few litters per year, that are carefully planned to the Breed Standard. Our Shibas are cherished members of the family and are hand raised indoors in a home environment and carefully socialized.
We are members of the Japanese preservation society "Nihon Ken Hozonkai" - NIPPO an association for the preservation of the Japanese dog. Our kennel is registered in Japan under the name "Shiba-Ken No Sato" which means "Home of the Shibas". We are very proud that we were the first breeder in Europe to be NIPPO-registered.
Our first litter of Shibas was bred in March 1999. From this litter the male "Ch. No Nishiki Sando Narmenak", was born. He was the first Narmenak-Shiba to become Dutch Champion. Sadly this dog passed away far too young.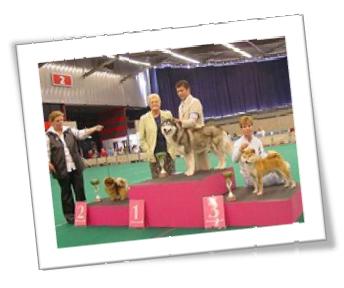 In 1998 we got the opportunity to import a beautiful female "Multi Ch. Toyokomachi Go Niigata Kourakosow" from Japan. After 3 years of waiting we imported our first Black and Tan female "Multi Ch. Ji-Jinx Dressed in Black", bred by Patricia Doescher from the famous American Hi-Jinx kennel.
In 2005 we imported a nice Black and Tan male "Hi-Jinx Black Shade Narmenak", his mother is "USA Ch. Dutch Delight Narmenak". This female is bred by the Narmenak kennel and together with her brother "Dutch Delirious Narmenak" ('Dutch') exported to the Hi-Jinx kennel in Black Earth Wisconsin USA.
We are proud that 'Dutch' received the title "Best Yoken class Shiba-Classic 2003" on the Shiba Classic Show 2003 in America. 'Dutch' is the first European bred Shiba to receive this title. The Shiba Classic is an annual show where an official Japanese NIPPO judge judges the Shiba's.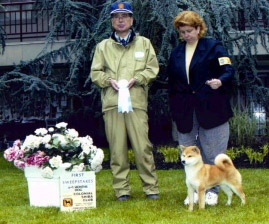 The last 17 years we have imported several more beautiful Shibas from the USA and Japan such as "AKC Ch. Honjou No Beniaoi Go Bingo Kashimasou", "Hoshi No Shunkou Go Nankaiseisou", Ch. "Hi-Jinx Ambush", Ch. "HiTorq's Simply Extravagant". The Japanese and American imported dogs have been proven to be very important to our breeding program and almost all of our Shibas showed themselves to one or more champion titles. Our goal is to breed healthy, beautiful dogs with a friendly and stable character.
Our show quality puppies and young Shibas are available on occasion.
Many Narmenak dogs found a new pethome or as a show/breeding dog in countries like Holland, Belgium and were even exported to the USA, Latvia, Hungary, Czech Republic, Germany, Denmark, France, Austria, Switzerland, England, Australia, Sweden, Finland, Portugal. In these countries the Narmenak Shibas got great results on shows as well.
Have a look at our exported dogs.